FOMO in Early Recovery
Posted Jun 4, 2022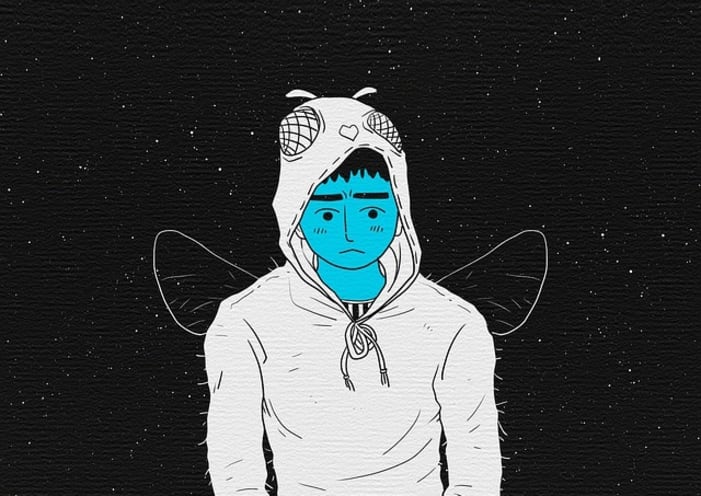 Introduction
FOMO stands for fear of mission out.
Warning: Fear of missing out on the drug lifestyle can cause relapse and keep an addict trapped in addiction.
If you are new to recovery or want to get clean, you need to be able to deal with FOMO without getting high.
This article will give you the tools you need to overcome FOMO in your recovery.
FOMO in Drug Addiction Recovery
Early recovery is hard. You are learning to deal with your emotions without drugs. Life is anything but fun in the first months of sobriety.
During this stage, our brain plays tricks on us. We tend to forget all the misery that addiction caused and focus instead on the good feelings that drugs gave us.
When this happens, an addict is susceptible to FOMO.
There are three main things that an addict fears missing out on when they stop drugs.
The High
We focus on the feeling that we get from doing drugs. That feeling of being invincible or numb is one that an addict may miss. We look back and fear that we will never feel that way again.

We forget about the times that we were withdrawing so bad we couldn't get out of bed. We fail to remember all the horrible things that we had to do to get our drugs in the first place.
The Lifestyle
The drug lifestyle may seem more exciting when compared to our situation in recovery. We miss being able to do whatever we want and partying all the time.

We forget about the fact that we were captives of our addiction. We don't think about the hundreds of times we wanted to quit but were unable.
The People
We think about our friends that are still out there using drugs. This can make us start to miss these people and struggle with the idea of never seeing them again.

We forget about all the times we were betrayed or taken advantage of by these same people. We ignore the fact that all they ever really cared about was drugs.
If you find yourself fixating on any of these things, do something to snap your head out of it ASAP!
Risks of FOMO in Early Recovery
FOMO can have devastating effects on a person's recovery.
During the first year of sobriety, an addict's mindset is fragile. We are learning how to live without having drugs as a coping mechanism.
We have got to be vigilant during this phase of recovery. If we let ourselves spiral mentally or fail to manage our emotions, setbacks will occur.
Here are three effects that FOMO can have on an addict in recovery...
Discouraged - Recovery is hard, especially the early going. If we constantly focus on what we are missing out on, sobriety will no longer seem worth it.

Plotting - An addict may start planning ways to experience the things they are missing out on, like getting high, the lifestyle, and the friends, while avoiding the negative consequences of addiction.

Relapse - If the fear of missing out becomes too powerful, an addict may decide to start using drugs again.
The risks of FOMO for recovering addicts are dramatic. Fear of missing out has taken people out of recovery and back into drug addiction.
How to Deal With FOMO in Recovery
Most addicts will experience FOMO when they stop using drugs; I know I did. So, it is important to be prepared and recognize the signs so you can deal with it.
Throughout my time in drug use and recovery, I have picked up a few tricks to help handle the fear of missing out.
Trick 1. Pro's and Con's List - This may sound lame, but it really can help. When you find yourself fixating on an aspect of drug use that you miss, write it down on a piece of paper in the pro's column. For every pro that you come up with, think ahead in your experience and find a con to write down. For example, a pro could be, "It feels so good to get high." Then a con would be something like, "When I'm high, my family doesn't want me around." Add to your list throughout your recovery and read it when you feel like you're missing out.
Trick 2. Remember the Bad Times - When you catch yourself missing out on something from addiction, force yourself to relive a painful moment that drugs caused you. This can snap you out of that FOMO daze where drug use seems so great and fun. We've all had moments in addiction that were painful. Pick one and try to remember the emotions you felt when you went through it.
Trick 3. Talk to Someone - When dealing with FOMO talking to someone who understands your situation can help. If you are in rehab, then talk to your counselor. If you have a sponsor or therapist, talk to them. Whoever it is, tell them exactly what it is you feel like you're missing out on. Saying these things out loud to somebody can help put things into perspective. Listen to the advice they give and talk through it.
FOMO is just your addiction's way of tricking you. It shows you only the good times you had with drugs and blinds you to the reality that they made you miserable. It is crucial to have some tricks of your own; so you don't wind up relapsing.
How to Avoid FOMO in Early Recovery
There are things that we can do in early recovery that will help us avoid FOMO.
Delete Drug Users from Social Media - When you get clean, you should block all the people who use drugs. While these people may not be posting pictures of themselves getting high, you know they are. Just seeing them there on your friends' list can bring up feelings of FOMO.

Avoid Places From Your Past - We all have those places where we would get high or congregate with other addicts. It is usually a parking lot. I would always hang out at the Fred Meyers parking lot. I'd sit in my car and would run into all the other drug users in the area. It is best to avoid these places because they can bring up feelings of FOMO. You also run the risk of bumping into some drug users from your past, which can be incredibly dangerous for your sobriety.

Stay Vigilant - Just being aware of FOMO can help you to avoid experiencing it. If you find yourself daydreaming about an exciting moment from your addiction, you need to stop yourself. Your mind will try to deceive you when you first get clean. Recognizing the signs can help prevent FOMO before it happens.
Conclusion
FOMO in early recovery is something that addicts will most likely experience. It can have detrimental effects on our recovery and even lead to relapse.
There are several tricks that we can employ if we start to feel like we are missing out. Pro's and Con's list as well as talking to somebody who understands your situation can help when dealing with FOMO.
We can do things to try and avoid feeling like we are missing out. Staying vigilant and avoiding places from your past are good ways to help prevent FOMO.
Aritcle by Eric Anderson
Eric Anderson is a recovering drug addict and author. By sharing his experience in drug addiction and recovery, he hopes to help families who have been impacted by this disease.
Learn more about Eric